Drones Capture Stunning Photographs for Any Event
The newest and most trendy way to capture those special moments at an event is by using high-definition drone photography. Drone photography offers a new perspective that will impress everyone, and drones make it easy to share unforgettable memories from any special event. They are able to capture jaw-dropping views and gorgeous scenery that other cameras from the ground are just not able to do. 
Drones are one of the most exciting developments to happen to photography. Drone photography is a fairly new market, but it is more affordable than you may think. They are the future of photography, and this new technology is highly effective for any event.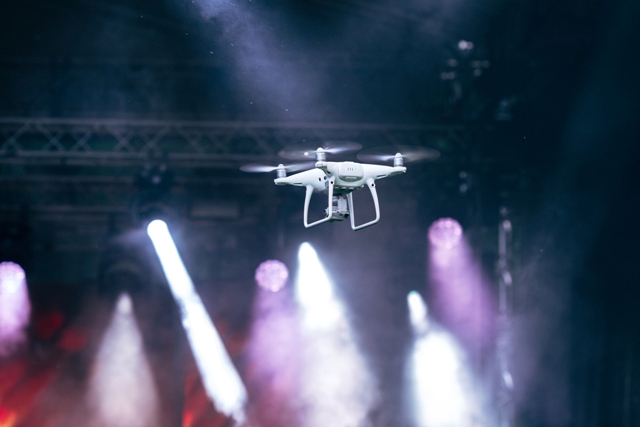 Best Events to Use Drone Photography:
Weddings
Concerts
Conferences
Anniversaries
Sporting Events
Engagements
Birthday Parties
Graduation Parties
Anniversaries
Benefits of Using Drone Photography
Weddings are captured like never before, with great angles for large group shots, the procession, the unforgettable kiss, and the wedding reception. Every play of a sporting event is captured, every member of a large conference crowd is included, and every candle blown out at a birthday party is viewed like no other.
Drone photography is a trendy and exciting way to boost your event. It will impress your clients at a conference, please family members at a wedding, and take amazing photographs while going virtually unnoticed.
Are you looking to stay at the forefront of technology for your events? Now is the perfect time jump on this new trend! Contact Advanced Media Integration today for more information.
About Advanced Media Integration
Since 1976, Advanced Media Integration has established itself as an expert in multimedia production, duplication, and replication. With specializations in Short-Run CD, DVD, and Blu-Ray Duplication, as well as Replication services, Advanced Media Integration has an answer for all of your multimedia requirements. Additionally, Advanced Media Integration provides Video Production services including Production, Editing, Script/Technical Writing, and DVD Authoring. Additional services include Product Photography, Graphic Design, Audio and Video Restoration, and Video, Film, and Photo Conversions/Transfers. For more information regarding our services, contact one of our sales representatives.