Getting your Master CD, DVD, or Blu-Ray Disc Right the First Time
Posted in
Duplication Tips
,
Fort Wayne
and tagged
Blu-Ray Duplication
,
Blu-ray master
,
CD Duplication
,
CD Master
,
Disc Face
,
DVD Duplication
,
DVD Master
,
Master Disc
,
Replication
,
Video Copy
When starting a new CD, DVD, or Blu-ray project, the last thing you need is issues with the master disc after you've sent it off the duplication house. We've put together some of the more snapcash binary scam common mistakes and problems people run into regarding their master CD, DVD, or Blu-ray disc. Follow these tips and suggestions, and your next media project will be hassle and problem free.      
Correctly label your CD, DVD or Blu-ray discs. It is important to both you and your media production company that you properly label your discs. Information that should be displayed on the disc includes; company name, contact information, project title, disc type (artwork or master disc), and the date. This information will not only help to keep track of your project, but will also be useful for archiving purposes.
Don't use a pen or pencil to write on the disc. The imprint of these writing utensils will scratch the back side of the disc that contains the data. Instead, use a felt tipped pen or marker, as these will not scratch the disc and can be read more easily.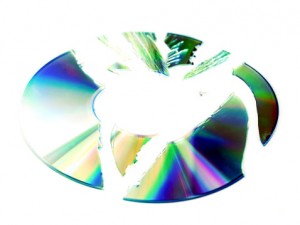 Properly package your disc for mailing. Make sure you use some type of disc packaging such as a paper sleeve, clam shell, slim line, or jewel case to actually hold your CD, DVD or Blu-ray. Additionally, use a bubble style mailer to send your disc in the mail, UPS or FedEx. These types of mailers provide a better cushion, making them harder to get broken or damaged during shipping. If you don't have access to a bubble mailer to send your disc in, make sure that the box you use has an adequate amount of packaging material.
Use a lower write speed. If you are having issues or are unable to write data to your disc, try using a lower writing speed on your computer. Using too high of a writing speed can cause videos to skip or result in audio distortion. You should be able to locate the manufacturer's suggested burn speed on the packaging, using this speed should provide the optimum result. Depending on what program you are using to create your disc, changing the burn speed should be located in the options or setting section.
If you have any questions regarding your master disc or your media project in general, contact us today and one of our customer service representatives can assist you!