Preserving the quality of your home movies
 Preserve the quality of your home movies as well as view them once again
If you're like most people you haven't used your VCR for a while now, if you even still have one. If you have a film projector, you might be leery of even using it for fear of damaging or breaking your film. Why not get those old home movies and photos transferred into a user friendly format allowing generations of your family to enjoy. Advanced Media Integration will convert all of your old media formats, camcorder tapes, and photos to DVD, MiniDV, or the appropriate Web format.
Aging Film and Video
For many people these home movies are irreplaceable treasures detailing your families most important moments. Unless properly stored, your tapes and film reels have no doubt been sitting around collecting dust. Throughout the years, this will eventually affect both the audio and video of your home movies. This will cause muffled or inaudible sound or in some cases complete loss of sound. Visually the overall image quality can be drastically reduced; both color and clarity can be greatly affected over time. Archiving your video and film on to a DVD or other format will ensure appropriate storage and provide a secondary backup of your videos.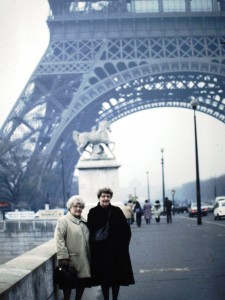 Advanced Media Integration is your complete source for Video, Film, Slide, and Photo Transfers. Utilizing the latest technologies, we will preserve your family memories for years to come, or simply transfer your tape to a usable format. Our friendly and knowledgeable staff will work with you to ensure that you receive the best quality transfer possible.
• VHS and VHS-C
• Digital8 and Hi8
• Betacam Formats
• DVCam
• Mini DV
• DVC Pro
• HDV
• Audio Cassette & Vinyl Records
• Photos and Slides
• Super 8mm, 8mm, and 16mm Film