Three Reasons to Employ Video Editing Services
In the modern world, with so many semi-professional tools at our fingertips, it is tempting to assume the best bet is to do it all yourself. Whether you are an independent filmmaker piecing together your footage in time for a festival, or you need a short, documentary style video to promote your crowd-funding project, it may occur to you to wonder why you would want to hire video editing services for your video footage. Here are three reasons that might relate to your circumstances: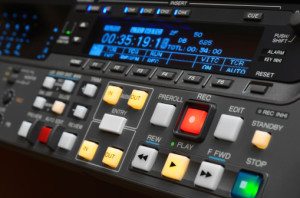 You Are in Over Your Head with Work: Whether you are overwhelmed by multiple projects and deadlines, or you are submerged in footage and needing outside assistance, hiring a professional studio for video editing <https://amifw.com/> can make all the difference for your product, and your peace of mind. You might find benefits in presenting your concept, film, commercial, etc, not only more confident from having hired a studio, but better rested as well.
You Need Your Video to Stand Out: Let's face it–the internet is saturated with slick, sensational footage, and it is consequently more difficult than ever to make your video media stand out. With the use of our professional team and state-of-the-art equipment, even today's spoiled viewers will be struck by the quality of your finished product after you put it in our hands.
Your Perfectionism is Stifling the Completion of the Project: Are you finally sick of scrapping edit after edit, wondering if maybe the first version was better than your current one? Bring the footage to us and we will get you out of your indecisive rut, and put some options in the mix you might not have considered without our help.
Contact us <https://amifw.com/contact/>  for any video editing services quotes and consultations. We offer services at every phase of development–from pre-production to post. We can also help with the distribution of your video when it is ready for promotional delivery.
[contact-form to='rob.henry@vptag.com' subject='Video Editing Services Post'][contact-field label='Name' type='name' required='1'/][contact-field label='Email' type='email' required='1'/][contact-field label='Website' type='url'/][contact-field label='Comment' type='textarea'/][/contact-form]