Top Reasons Why Your Band Needs CDs.
Posted in
Duplication Specials
,
Duplication Tips
,
Fort Wayne
and tagged
advanced media integration
,
artists
,
Artwork Setup
,
Audio Copy
,
Blu-Ray Duplication
,
CD
,
CD Copies
,
CD Copy
,
CD Duplication
,
CD Master
,
Disc Face
,
Disc Printing
,
DVD Duplication
,
fort wayne marketing company
,
Musicians
|
Leave a Comment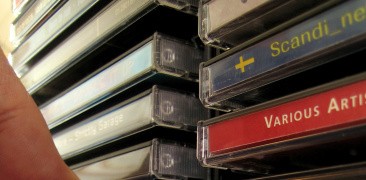 In today's digital age of music and video downloads, many bands opt for online releases of their music rather than an actual CD. Depending on your current exposure, this may be a bad idea that costs you not only fans but also sales. Why does your band need CDs? Providing both a physical product and a digital download will not only increase your sales but also drive more visitors to your fan page or website.
This will help to increase your overall exposure and help build a larger audience and fan base. With the costs associated with CD Duplication or CD Replication, many bands would notice an immediate result with a minimal investment. The following are the top reasons why bands should get physical CDs before that next big show.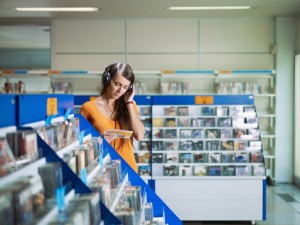 Reach Local Audience
When touring and playing local venues, many fans want to hear more from local artists and musicians. By having physical CDs at your shows, you have an opportunity to build a larger, local audience. These types of musician fans are typically more loyal and are eager to hear future CDs. A small merchandise table at your next show could showcase your past CDs as well as your newest music. Additionally, t-shirts, posters, stickers and other promotional materials could be utilized for additional outreach.
Physical Product
By providing CD sales at shows or other events, fans are able to leave with something in their hand. Rather than downloading something later, people will have immediate access to your music. When you have a physical CD, people have something they are more likely to listen to and keep. If you pay $5-$15 for a CD, you will be less likely to discard something like that; whereas lost or damaged download files can be nearly impossible to replace. By providing fans with a CD containing not only your music but customized artwork, you are able to give them something tangible and more personal than just a download link.
Combine CDs with Online Downloads
Provide the best of both worlds to your fan base by providing both physical CDs and some type of digital download. Combining physical CD with an MP3 will increase sales while also driving more traffic to your website. This can obviously be beneficial for a local band starting out or building their base.
For more information on Advanced Media Integration's CD Duplication and CD Replication services, contact us today and one of our customer service representatives can assist you!