Three answers to "Why Write a Blog for Business"
If you're asking yourself "Why should I write a blog for my business?" you're not alone. Many small businesses today are realizing that competitors and colleagues alike are investing in this type of online presence, and they're beginning to wonder if it would be valuable to them as well. Although it's possible to start a business without a blog, creating one can do wonders for your success in the business world. Here are three reasons you should consider a blog of your own.
Customer service
Your customers and potential customers are constantly looking for answers on the internet. If you, as an expert in that field, offer them professional advice on a blog directly affiliated with your business, it can increase your credibility in the eyes of internet users. This can convert directly into sales, turning internet searchers into customers.
Building connections
An online presence is a great way to help you serve the customers you have, but it doesn't stop there. It can also be a great connecting point between your customers and any friends who need advice on the subjects you cover. This in turn can bring new customers to you. Other connections you can develop in the blog world include:
connections with industry leaders
connections with established businessmen who may offer you advice
connections with journalists and other media figures
As you see, a blog can help you establish many valuable business relationships.
Marketing value
A blog's marketing value doesn't just mean using content to "sell" your services and including a call to action in each article. It can extend beyond that, performing marketing services such as:
Offering "freebies" and promotions to attract customers
Increasing brand recognition among the public
Establishing your name as an expert in the field (if you post great professional advice and useful tips)
Allowing potential customers to find your business more easily through a web search
Encouraging "sharing" on social media and word-of-mouth recommendations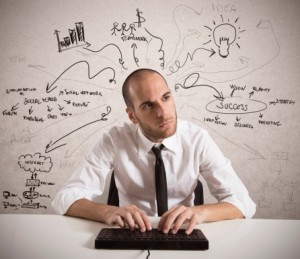 The only catch is that, to garner all these benefits, you must put effort into creating a good blog. A blog that's never updated seems unprofessional, and a blog that doesn't offer useful content won't catch readers' attention. So to maximize your blog's value, update it fairly often and write thoughtful posts with helpful tips for customers. If you're just starting a blog and are looking for a web designer, contact us to learn more about our services and how we can help your business.