4 Things to do Before Shooting a YouTube Video
Creating a video seems pretty straightforward. You point, shoot, and talk about what you want to talk about. However, videography that grows communities and influences viewers takes more planning. If you have an idea you want to bring to life, start with these four steps.
Outline the Topic
Knowing the topic isn't enough. Write it down along with the important headlines of why you're sharing it. Then add bullet points under each headline to expand a bit on each section. Your audience will have a much easier time following a conscious flow of thoughts and you're more likely to stay on topic and sound like an expert in your field.
Storyboard the Shots
A storyboard is a set of frames paired with descriptive text. The frames show the shots you plan to use and the text clarifies what you're going for. Sketch out the basics of what you plan to shoot, where people will stand, what the background will be, and any other things you know you want in the frame. This way, you avoid surprises in the editing room.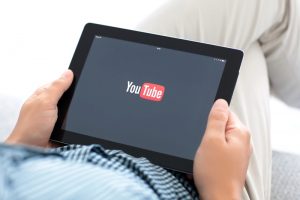 Plan Logistics
Now, you know what you want and how you want it. You just need a place to shoot. If you're working on a property that you don't own or rent, make sure you ask for permission and obtain a license, if necessary. The last thing you want is to be kicked out of that super cool location because you didn't get the go-ahead.
Use Good Equipment
No need to empty your wallet entirely. For under $1000 you can find great video equipment. And if this is an ongoing hobby, project, or business essential, keep in mind that the equipment is a one-time investment. High-quality equipment makes a world of a difference in your video's production quality.
Ready to shoot your next video? Contact us to start planning together.