Advanced Media's Musician Services: A Guide to Your Next CD Release
Posted in
Art Setup Tips
,
Duplication Tips
and tagged
Artwork Setup
,
Audio Copy
,
Blu-ray master
,
CD Duplication
,
CD Master
,
Disc Face
,
DVD Duplication
,
DVD Master
,
Printed Insert
,
Replication
|
Leave a Comment

Whether you're getting ready for your next big show or you just completed your first album, the musician services offered by Advanced Media Integration can make your next CD release a success. From standard jewel cases and cardboard sleeves to t-shirts and posters, we have all of your band and musician merchandise covered. With a little understanding of all of the options available, you can make sure your CD kickoff is a hit. The following is information regarding the different types of CD Packaging to choose from.
CD Packaging
Advanced Media offers all standard packaging types as well as custom packaging including; Standard Jewel Cases, 5×5 Cardboard Sleeves, Digipak Cases, Slime Line Jewel Cases, and paper or poly sleeves. Each of these packaging options also includes one or more printed inserts that can be included with your order.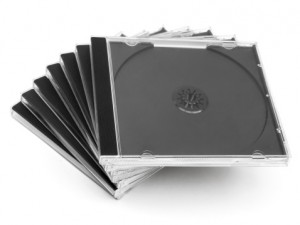 Standard Jewel Case Options: A Standard Jewel Case is the type of case typically seen in stores. This type of case is mostly popular due to the variations offered by the printed inserts they can hold. The following printed insert options are available for a standard jewel case; 2 Panel Insert and Tray Card, 4 Panel Insert and Tray Card, 8 Panel Insert and Tray Card, and a 16 Page Booklet and Tray Card. Additional, a clear tray can be substituted for the ordinary black tray. This will allow you to utilize printing on both sides of the tray card as well as the front spine area.
5×5 Cardboard Sleeve Options: A 5×5 Cardboard sleeve is a printed cardboard sleeve made from recycled materials. This is another popular option due to it being recycled and since it doesn't contain plastic. Full color printing is available on both sides, and the sleeve can be sealed with either shrink wrap or a clear sticker. (Custom Stickers and Multiple Panel Sleeves are also available)
Digipak Case Options: A Digipak case is a mix between a 5×5 Cardboard Sleeve and a Standard Jewel Case. The packaging is also made from recycled materials but it also contains a plastic tray to hold the CD. Printing on a Digipak case is on all four sides, the tray is typically clear so the artwork can show through.
Slim Line Jewel Case Options: A Slim Line Jewel Case is similar to a Standard Jewel Case except 1/4th the thickness. This case can hold a 2 or 4 panel insert and is typically shrink wrapped. This case is popular due to reduced pricing and less breakage.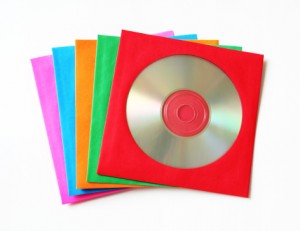 Paper and Poly Sleeve Options: Both the paper and poly sleeves are popular options due to their affordability. Each sleeve features a front section to display the disc face artwork. Due to product limitations, only a 2 panel insert can be fit into either sleeve. Additionally, shrink wrap is not available.